The new revolution for Girls in STEAM
Building a mighty network is one that involves women; a phenomenal gender that sets passion and drive to fuel any course.
MPlace Girls, named as a nod to MakersPlace is a sub foundation of this company targeted at young girls who have a strong passion for technology but with less formal programming training. The aim is to empower young girls with technological skills to dominate the future industry; a place where women are the tech savvies!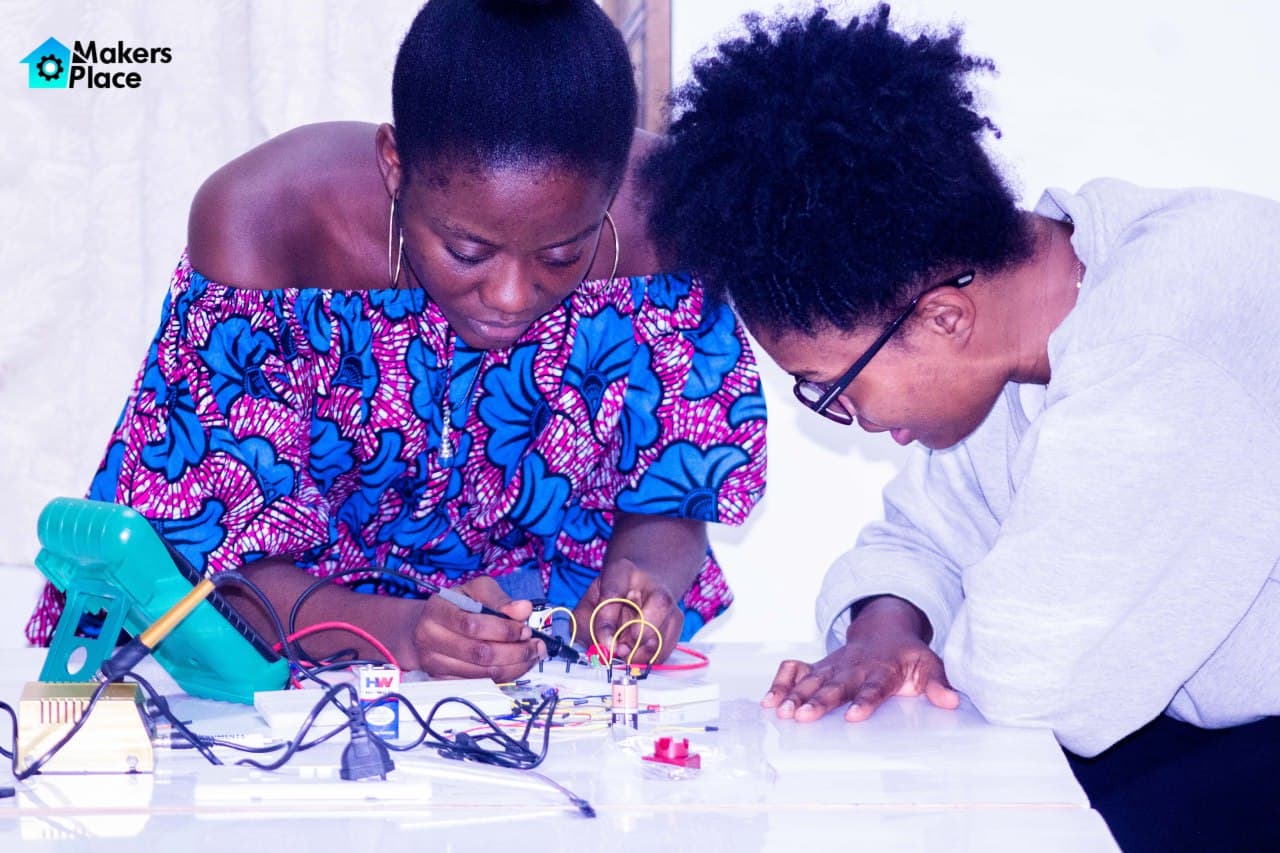 As a subset of MakersPlace, it offers a holistic avenue with yearlong training program that includes classroom instruction in cutting-edge web technologies, boot camps, competitions and many other activities to hone the creative abilities of young girls while learning the most up-to-date development skills from our STEAM mentors. Furthermore, it is an interactive and supportive community of guidance and mentorship that will increase the minority's growth in the technological industry.
To date, MPlace holds six girls; two of which are mentors and it is set to add more young girls to promote the company innovatively as well as the industry in Ghana at large; believing that the future work for women is not an office space but far beyond.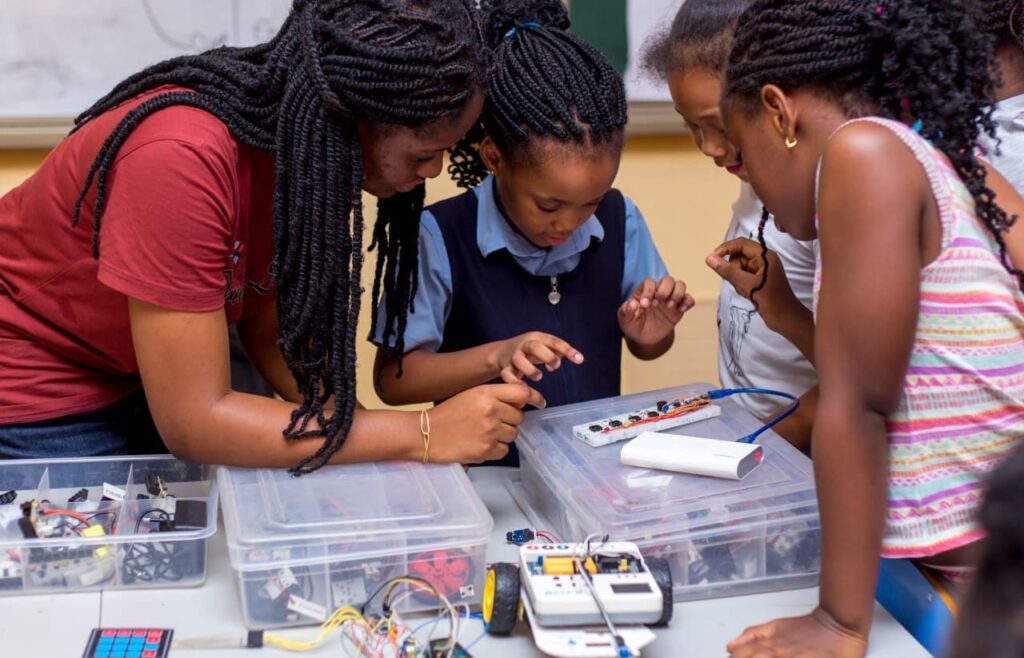 To achieve this M-place Girls seeks to be a holistic avenue to shape your child creative ability and we do that by incorporating in them the 4Cs which are communication ,collaboration, creativity and critical thinking together with the technical knowledge they receive from trained experts in the field. We seek to organize workshops, boot camps as well as competitions among children to increase the awareness of STEAM Education, spark their interest for STEAM and to give them skills they can boast of in the future.