The ICode Hackathon is the world's largest online coding competition involving over 6 million participants from 70+ countries. Normally ($99 USD), we are offering it at ($60 USD) as the official ICode foundation partner in Ghana for schools and organizations.
The program includes live ranking and certification, and enables students to develop their computational thinking skills. The competition divisions are as follows:
Grades 1-3: Blockly Beginners
Grades 4-5: Blockly Advanced
Grades 6-7: Python Beginners
Grades 8-10: Python Advanced
Students don't need any prior coding experience, and learn Blockly or Python depending on their year level. The competition includes an extensive learning program for total beginners, and a range of live webinars to get students familiar with the system. We recommend starting as a beginner and then moving on to advance level.
FIRST LEGO LEAGUE
FIRST® LEGO® League introduces STEM to children ages 4-16* through fun, exciting hands-on learning. Participants gain real-world problem-solving experiences through a guided, global robotics program, helping today's students and teachers build a better future together. FIRST LEGO League's three divisions inspire youth to experiment and grow their critical thinking, coding, and design skills through hands-on STEM learning and robotics.
Grades: PreK – 8
Ages: 4 – 16
FIRST TECH CHALLENGE
FIRST® Tech Challenge students learn to think like engineers. Teams design, build, and program robots to compete in an alliance format against other teams. Robots are built from a reusable platform, powered by android technology, and can be coded using a variety of levels of Java-based programming.
Grades: 7 – 12
Ages: 12 – 18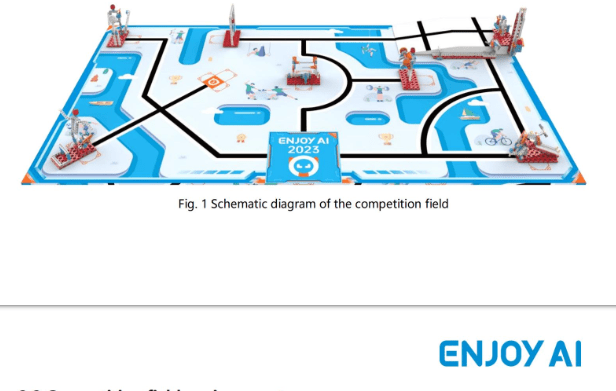 ENJOY AI 2023 – Youth Robotics Competition
ENJOY AI is short for "Global Youth Intelligence Popularization Activity", the first international AI popularization event organized and designed for teenagers. Organised by the US non-profit organization Federation of Global Youth Intelligence Popularization Activity (ENJOY AI)
Theme: Summer Sports
This year's ENJOY AI robotics competition is featuring at exploring science, innovative practice, and sports competition, skillfully integrates robotics design, programming control, artificial intelligence. Ages: 3 – 22 Ages: 3 – 22