The Embedded Learning Challenge
Training African embedded engineers with Arm tools.
What is the Learning Challenge?
As part of the network of Arm Ecosystem labs across Africa, this maiden edition of the Embedded Learning Challenge is aimed at African learners who have been historically underrepresented in STEM. It is designed to bring more learners across the continent into embedded systems and Tiny Machine Learning (TinyML) fields.
A completely free program for all successful applicants, the Challenge will convene unique groups of Embedded Systems Engineers from leading technology ecosystems and communities. Successful applicants will apply knowledge as individuals and showcase their solutions as a group within their local ecosystems.
How does the challenge work?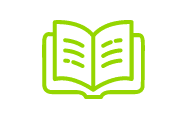 Members of the cohort will get access to industry oriented self-paced learning curriculum from Arm Education. They can choose from the TinyML specialization, the Build Your First IoT Application, or the Embedded Systems Essentials.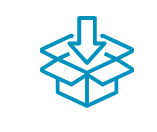 Successful candidates will also get access to Arm Virtual Hardware (AVH) and a variety of Arm based microcontrollers that will provide them with hands on experience and practical experimentation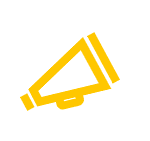 Learners will gain visibility as they share their experiences on social media with a community of like-minded enthusiasts. In addition, they may also be exposed to training, certification and internship opportunities within the Arm ecosystem.

What do you get out of this?
While on their Learning Journey, participants will also receive free access to Mentors as well as the best Arm ecosystem platforms for technical support.

The Learning Challenge communities will also enjoy global recognition, as we drive ecosystem amplification of their work throughout their journey.

All learners will have access to certification opportunities and training on Arm Virtual Hardware via Amazon Web Services (AWS) or Oracle Cloud.

With regards to the logistics and delivery, successful participants will receive their boards from any of our regional Challenge Ambassadors.
Is the challenge online or in-person?
The Embedded Learning Challenge will be 100% virtual for all participants. Learners will be required to have a secure personal computer and own internet access to ensure they are able to participate fully.
The Learning Challenge is for any African student engineer that is interested in learning how to program and build embedded systems using Arm tools.
By the end of the Challenge, learners would have learned what it takes to build IoT and embedded systems applications across a variety of selected Arm tools.
Program participants that enroll for the TinyML specialization, will gain additional experience in training Machine Learning (ML) models and deploying those models to microcontrollers.