The International Day for Girls in ICT is a global initiative aimed at promoting gender equality and bridging the digital gender gap by encouraging more girls and young women to pursue careers in STEM fields. On this day, organizations and individuals around the world come together to celebrate and support girls and women in ICT, and to highlight the importance of diversity and inclusivity in the technology industry.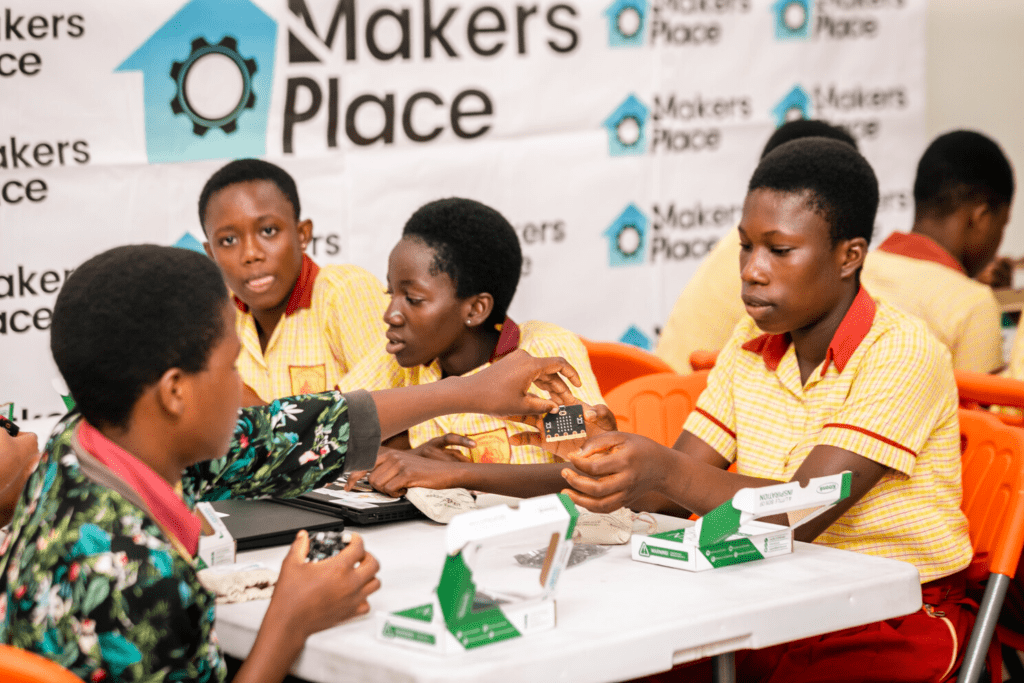 Girls tinkering with the micro:bit
At MakersPlace, we are committed to promoting inclusive and equitable access to STEM education, and we were proud to join STEMi Makers Africa and Hacklab foundation in celebrating the International Day for Girls in ICT with 30 female students from St. Anthony of Padua School in Ghana.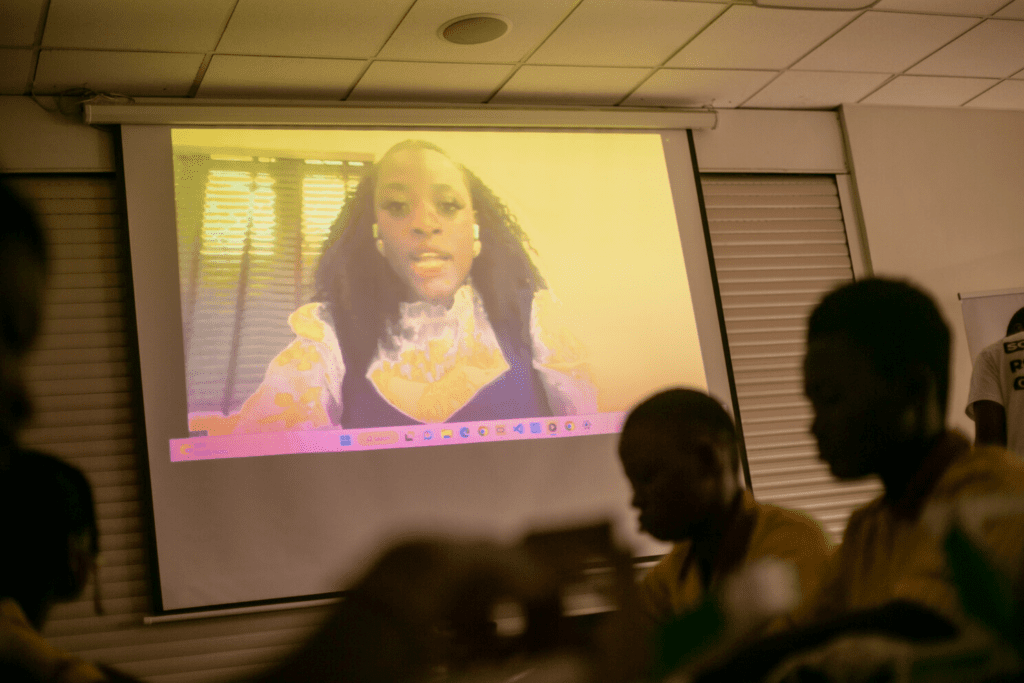 President of STEMi Makers Africa Presenting
This year's event was held on April 27th, 2023, and provided an opportunity for the girls to participate in a hands-on session using the micro:bit board that allows them to learn programming, electronics, and engineering skills in a fun and engaging way. The board has various sensors and components that can be programmed to perform a wide range of tasks, from controlling LED lights to measuring temperature and humidity.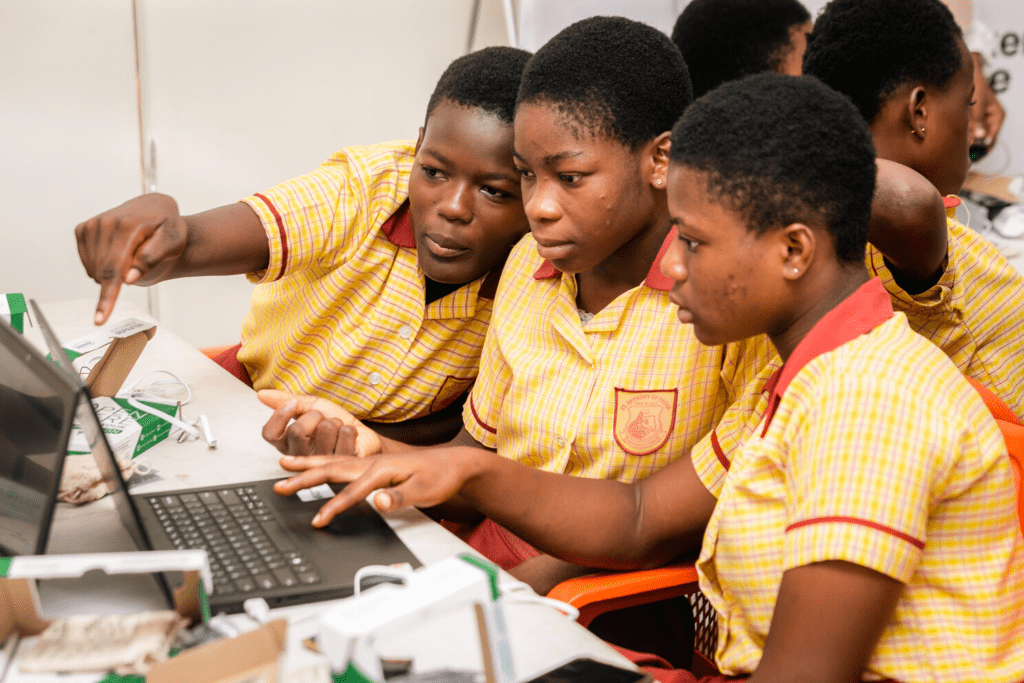 Coding the micro:bit board
During the session, the girls learned how to program the micro:bit board to complete tasks such as controlling LED lights, playing sounds, and measuring temperature. They also learned about the various components used in building circuits, such as resistors, capacitors, and transistors.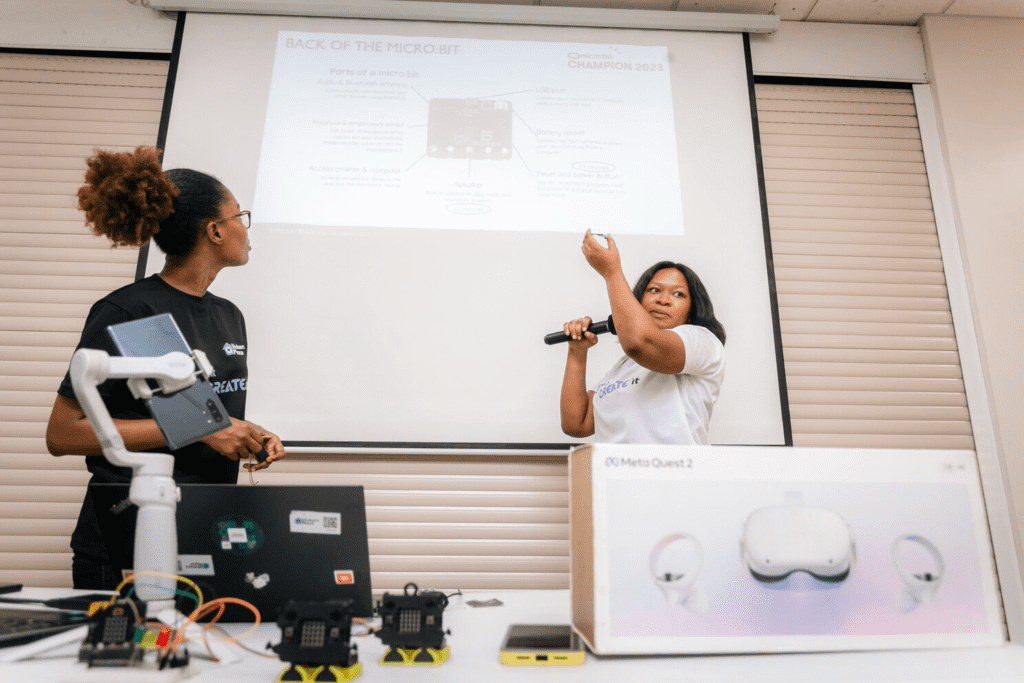 Karen and Augustina Presenting
The success of this event is attributed to Karen Sakyibea Osei Mensah, Hadijatu Mohamadu, Augustina Osorade, Gloria Agyare, Lily Edinam Botsyoe, and Amanda Obidike.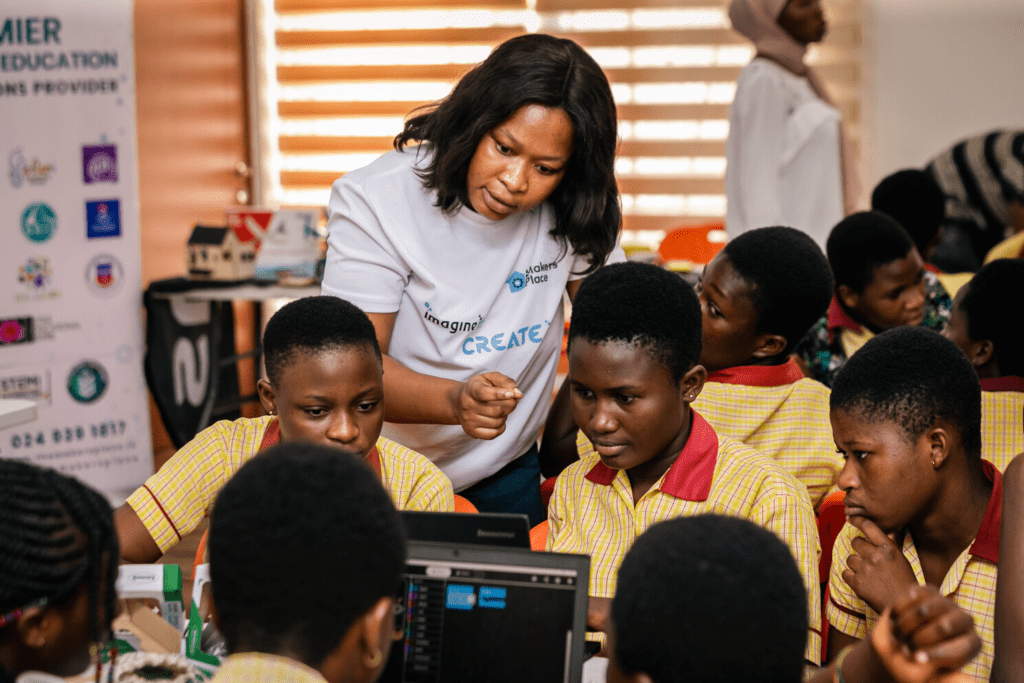 Lead Facilitator Providing Assistance
As part of our commitment to promoting diversity and inclusivity in STEM education, MakersPlace will continue to support initiatives that empower girls and young women to pursue careers in technology and other STEM fields. We believe that providing access to education and training opportunities can help create a more diverse and inclusive technology industry that benefits everyone.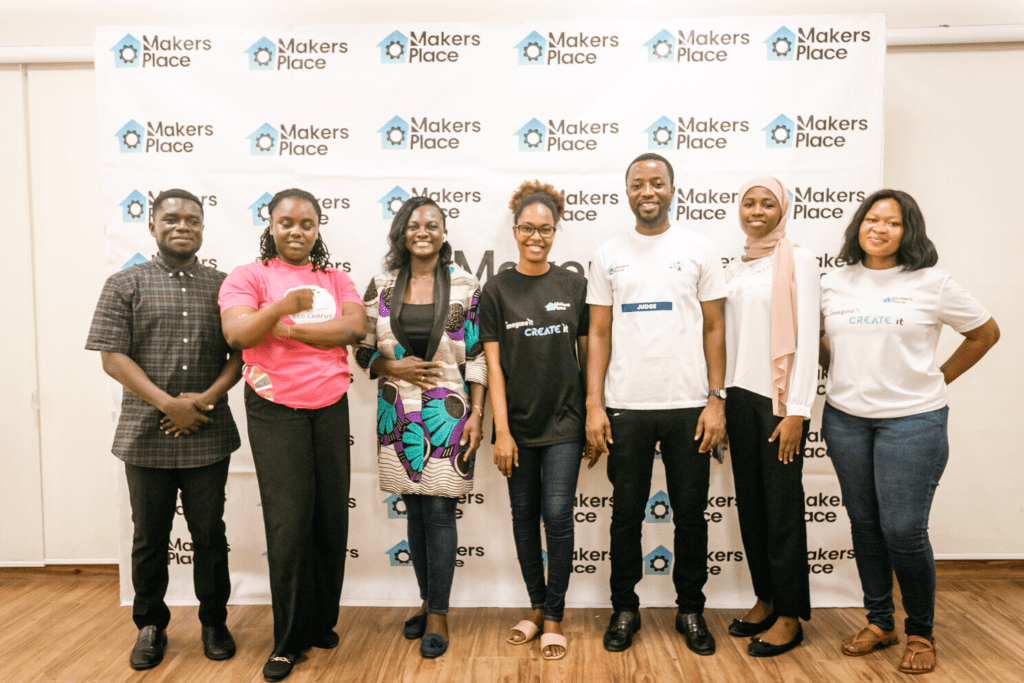 Group Picture With the Founder of MakersPlace
We look forward to continuing to support initiatives that promote greater access to education and opportunities for girls and young women in technology.